About Joy of Learning Foundation (JLF)

Areas or domains of focus

Teacher education in school Science and Math
Geographic area of operations

Primarily Delhi NCR region, but JLF has been conducting regional workshops for many states, one in Delhi, one in Ranchi for teachers of Jharkhand, Chhatisgarh, Uttarakhand, Himachal and Rajasthan; another in Hyderabad, for teachers of Andhra, Telangana, Orissa and Maharashtra, and one workshop in Pondicherry so far.
Year of establishment and type of registration

February, 2017, Registered as a Trust
Profile of Core Team

The Joy of Learning Foundation is a group of passionate and committed resource people, each of whom is committed towards making a contribution to education reform. Some of us are associated with a larger network of educators through our own past work trajectories. The group is a recent formation that came together in October 2016. The team is a mix of some people working full time, and others contributing as free-lance or voluntary members in their free time. It is an evolving organization, and as work grows, more people are showing interest in contributing in various ways.
Anshumala Gupta, Founder Director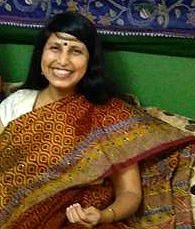 54 years, B.Tech, Mechanical Engineering, IIT, Kanpur and MA in Elementary Education, TISS, Mumbai. 25 years' experience in leading public campaigns, publication, editing, teaching, teacher-education, course-design and online Instruction design. Her special strength lies in written and verbal communication, analysis and is deeply interested in innovating and energizing classroom teaching-learning. Was editor and initiator of a voluntary Hindi monthly children's magazine for 8 years. She has been Senior Consultant in NCERT, where she led the preparation of an online certificate course for elementary science teachers. She founded JLF, and is leading the team academically and in managing all its affairs. Currently, she is also a free-lance Consultant, Language and Learning Foundation (LLF), helping in review of a course on literacy and early language teaching-learning.
Vineeta Aggarwal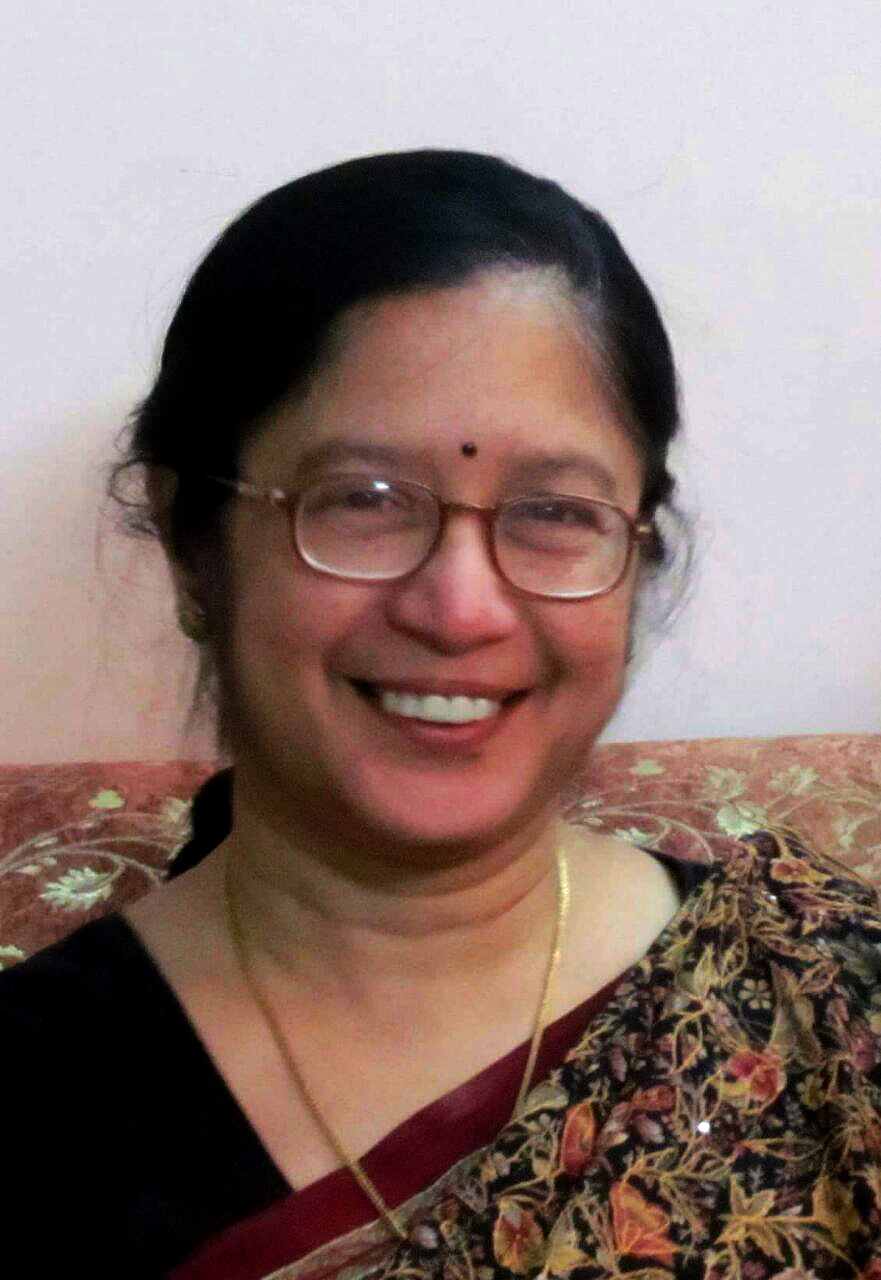 56 years, M.Sc. Physics, Delhi University, M.Tech, Solid state physics, IIT Delhi, B.Ed. Extensive experience of 18 years teaching science, particularly Physics to middle and secondary school students. Apart from regular teaching, she also developed Math and EVS labs for primary classes based on NCERT syllabus for the campus school in IIT, Kanpur. She is extremely adept at using locally available low-cost materials to develop activities, games and teaching aids for concepts in Maths and EVS. She has also been orienting teachers to help them prepare teaching aids using waste material. She taught physics for a year in Rajghat Besant school, Varanasi, Krishnamurti Foundation, which is a model of alternative schooling. She voluntarily teaches physics to underprivileged high school children studying in the government system, where she explores teaching methods to rekindle interest in left-behind students, and achieves remarkable success in motivating them.
Radhika Ramanathan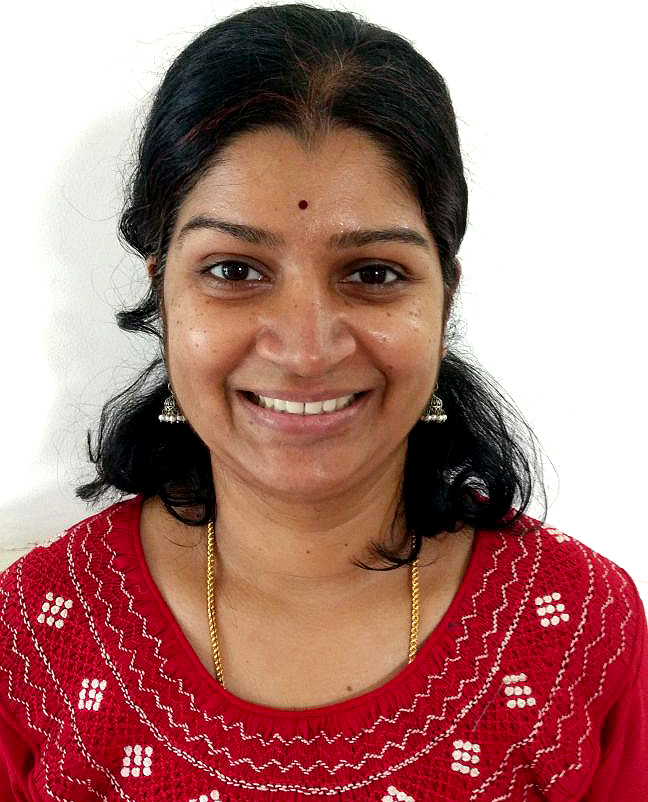 37 years, B.Tech, Electronics and communications, REC Bhopal; PG diploma in banking technology management, followed by work in corporate sector for 5 years. Getting deeply interested in education, pursued a one year teacher education course from 'I Am A Teacher'. With a fellowship, in School Quality Enhancement Programme (SQEP) of Delhi government, worked in a Delhi MCD school, to help increase enrolment, define curricular goals and draw out the curricular progression for Maths, EVS, English and Hindi, for Grades KG and I. She voluntarily teaches Math to underprivileged children, mostly middle and high school.
Vikas Saini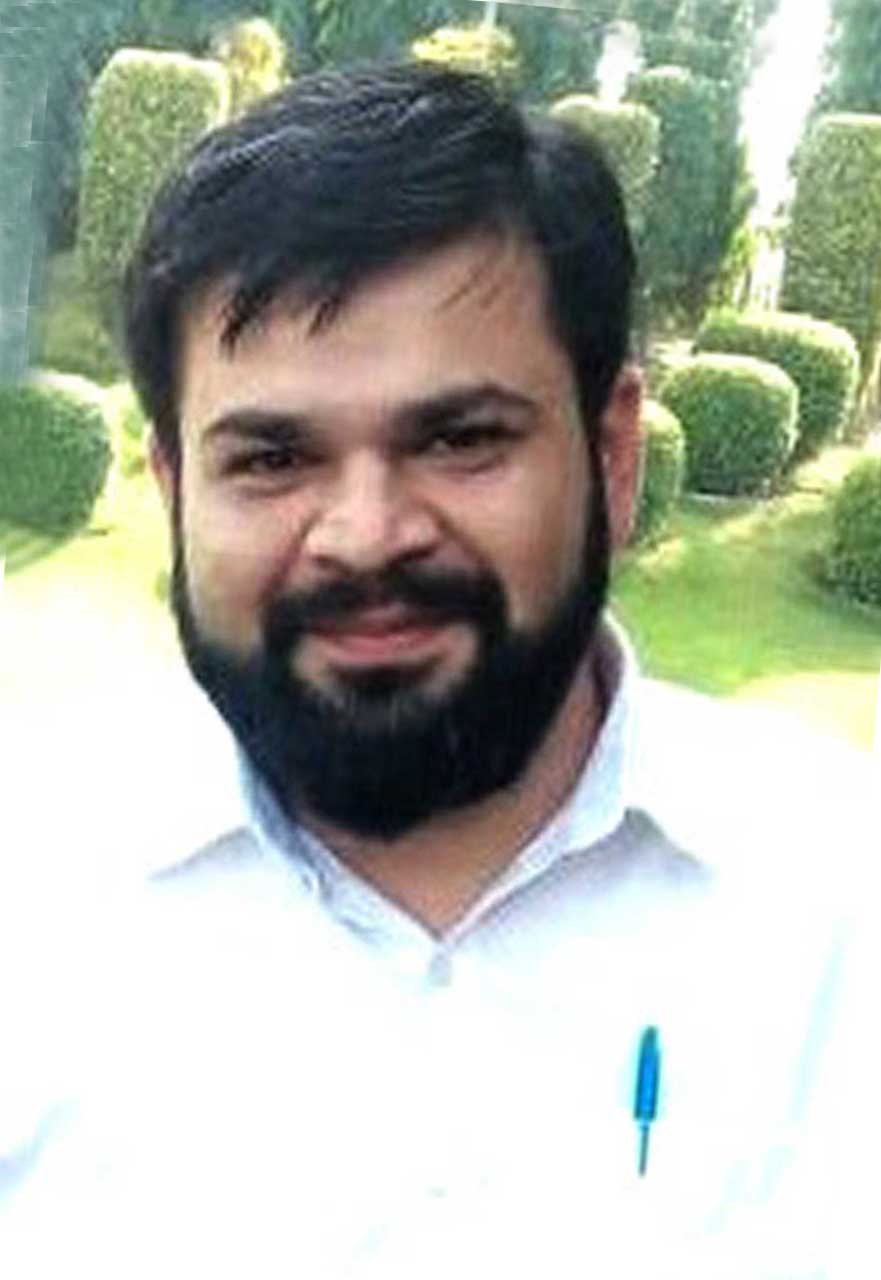 30 years, M. Sc. Chemistry, IIT Delhi, M.A. in Elementary Education, TISS. Worked in elementary education for 7 years as teacher, school-leader, teacher-trainer, researcher and in impact measurement. Designed experiments in chemistry for middle school students from materials easily available at home, as part of internship at National Chemical Laboratory. Developed teachers oriented in Montessori methods as School Director, VSR Montessori School, Shriram Foundation, AP; taught children as a TFI fellow; did an year-long assessment of vocational education program as a Research Officer (Impact Assessment), TISS; worked as Research Fellow at CLIx (a TISS-MIT Initiative); as Content Lead with Save the Children India, Mumbai, reviewed existing content in Language and Math, in centres across Mumbai, Pune and Thane; as Pedagogy Consultant in a Mumbai school, did primary teachers trainings and year-long assessment of student outcomes over the baseline.
Hitesh Khatwani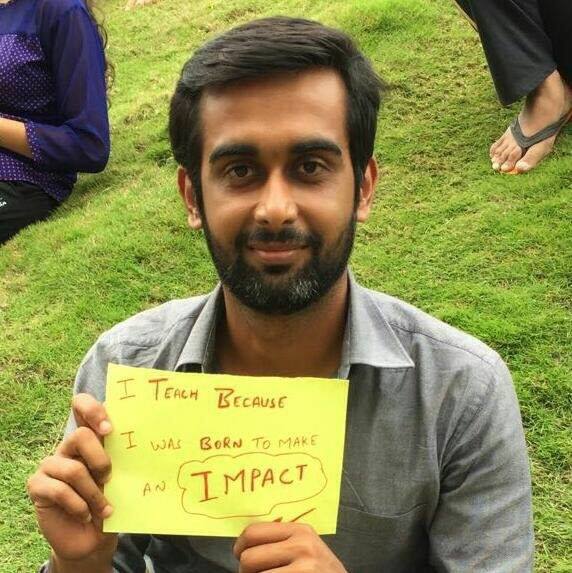 29 years, B.Sc Honours in Zoology, MBA in Banking and Finance, after working for 5 years in the banking sector, left the corporate world because of passion for teaching science. Has been a very committed teacher as a Teach for India fellow in a Delhi school, where he took his students to extraordinary competence in the sciences, showing exceptional results, achieving the third place of classroom performance in all of Delhi government schools.
The region where the organization is working
Hosting workshops primarily in Delhi NCR, where invitations are sent to schools and individuals, or conduct workshops on invitation by consortium of schools (e.g. Amity group of schools, or Gurgram Progressive Schools Council), or teacher education colleges.
Conducting workshops in other states on invitation, for example- a 5-day workshop in Ranchi for teachers of Jharkhand, Chhatisgarh, Uttarakhand, Himachal and Rajasthan; and another 4-day workshop in Hyderabad for teachers of Andhra, Telangana, Orissa and Maharashtra, as part of a Vigyan Prasar initiative for learning of science for children in tribal districts (a government of India initiative); another in Pondicherry for local teachers.
Community with which the organization is working
For our workshops, we send open invitations to teachers from all sectors- government schools, private schools and student teachers.
However, we indent to consciously target government school system, for which we have approached SCERT and RMSA in Delhi. We are also approaching teacher-educators, to build resource persons over long-term, who can eventually feed the system as trainers. E.g. we have been inviting government mentor teachers in Delhi (who are large scale teacher educators for Delhi government) to our workshops, and roughly 25 of them have participated with great enthusiasm in our summer workshop series.
We are also consciously targeting student-teachers by offering them workshops at minimal charges.
Social context
The organization is working for all sectors of education to overall improve science and math education. However, there is a conscious attempt to focus on the government school system and student-teachers since large scale reach, particularly to the less privileged sections, can only be ensured through the organized public schooling in the country. It is the underprivileged sections of children who are the biggest victims of poor science and math teaching, since these subjects are among the primary reasons for non performance, failure and dropout from the system. Children coming from less educated homes have no support in learning of subjects which are considered "tough". Other than schooling, their access to any supporting resources like books, technology, internet, extra classes, libraries etc is very limited, if at all. Teachers are often the only educated person in their life. Therefore it is important that teachers are equipped with the means and the knowledge to support such children in their classes.
However, the private and elite school system is also presenting children with distorted means of teaching sciences, due to an excessively competitive education market-place and for luring ambitious middle-class parents towards high stakes competitive exams. Cracking exams is the primary motive for teaching in such sectors and therefore genuine learning is sacrificed to testing and performance by children. This sector also needs good pedagogical practices to relieve both children and teachers from excessive burden of performance.